Being an eCommerce-based internet business owner is challenging. As time goes on, the industry sees an increase in the number of eCommerce merchants launching their firms. There are 100 more eCommerce retailers operating in the same industry as you. If you are developing an online business and believe you are a unique seller then you need to have a good business idea to do so.
However, as the eCommerce sector is growing, Millions of buyers are increasingly using even the largest markets, like eBay, Etsy, and Google Shopping. These platforms continue to provide a lot of room for eCommerce entrepreneurs to grow their businesses. But in 2022, when competition is already at an all-time high, you should think about the advantages and disadvantages of operating an Etsy shop.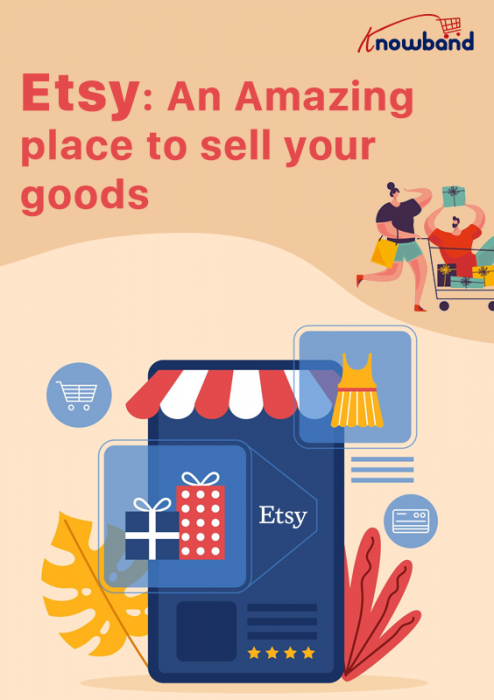 Benefits of Using Etsy
Focused Markets
What makes Etsy a good place to sell? Niche, in a nutshell.
Niche marketing helps e-commerce. Because there isn't enough demand for particular products to cover the price, big general stores can't cater to tiny niche interests. But with e-commerce, particularly Etsy, businesses may reach a wider geographic area. This suggests a greater number of such niche clients and sufficient demand to generate a solid profit.
Of the major online marketplaces, Etsy is the best for specialty items like handmade goods and crafts. You might discover that your community is already established on Etsy if your sales approach is to focus on a particular customer group. Furthermore, People go there when they can't locate what they're looking for elsewhere.
That holds for both significant and minor niches. In addition to serving niche industries, Etsy also caters to the most well-liked eCommerce markets, such as handcrafted jewelry and bodycon clothing. It serves as the mainstream market for things that aren't popular.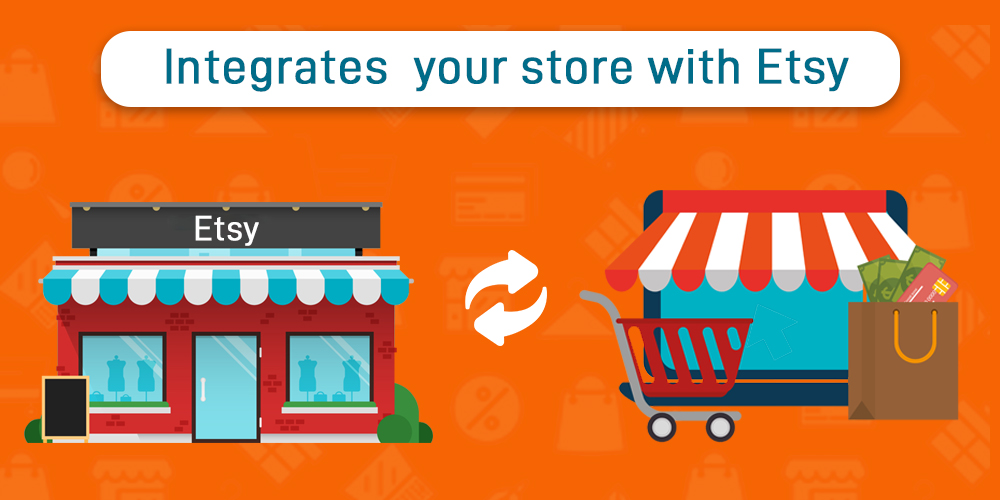 Seller Community on Etsy
With competitors mercilessly undercutting one another with discounts and other incentives, competition on other eCommerce sites is often severe. The way Etsy operates, though, is different. Particularly ready to help the seller community.
Merchants can express questions, vent complaints, or just provide general advice on the "Etsy Community" forum.
To advance cooperation, you may also use Etsy Teams. Exactly as they sound, these are groups of vendors who frequently work in the same industries. Join specialized teams for product sourcing advice, or more general teams for assistance with promotion and advertising, among other things.
Also read 5 THINGS YOU MUST KNOW ABOUT MARKETPLACES VS E-COMMERCE
Simply Usage
Anyone can use Etsy because of its open architecture. While some e-commerce platforms demand coding expertise, design know-how, or just a significant amount of time, Etsy enables you to launch a store in a matter of minutes.
How simple it is to build new shops and product listings is something that many Etsy vendors admire. The site offers ways of customization, and editing using a template-style layout. This makes things simpler and more user-friendly.
Etsy is a platform that is easy to use in general. Budgeting at the end of the month is easy because all of your sales and product data is easily available for download. For immediate consumer interaction, adding listings while on the go, or just checking in, they even have a smartphone app.

Make Money from Your Hobbies
Etsy favors craftspeople, as opposed to the majority of mainstream retailers that the e-commerce sector as a whole draws. Most sellers on Amazon or Shopify are there primarily for financial gain, but it is a little different. Etsy sellers frequently put their passion for their work before anything else; selling is their pastime.
You can put up a modest shop on Etsy in no time at all because it's so simple to use. How much time and effort you invest in marketing will have a big impact on how successful you are. However, you could still attract a small number of clients even if you don't put much effort into marketing yourself.
Conclusion
Your store's success, like that of any other e-commerce store, hinges on how well you draw customers in. While much of it is a standard operating procedure, there are a few unique strategies designed specifically for this sector.
Connect your Magento store with Etsy today by using this plugin.
Also available for other platforms like Prestashop, Opencart, Magento and Magento 2.
Etsy operates under its own set of marketing and outreach guidelines since it caters to distinct customers from other e-commerce sites. To get things going, you can also email us at [email protected], and we'll be happy to help.