Whether you use a self-hosted platform like WooCommerce or a major e-commerce site like eBay, running an online store can be a lot of work. There is a lot of competition out there, therefore it's not always simple to persuade people to notice your stuff. Consider learning how to combine WordPress with eBay so you can take advantage of the best features of both platforms.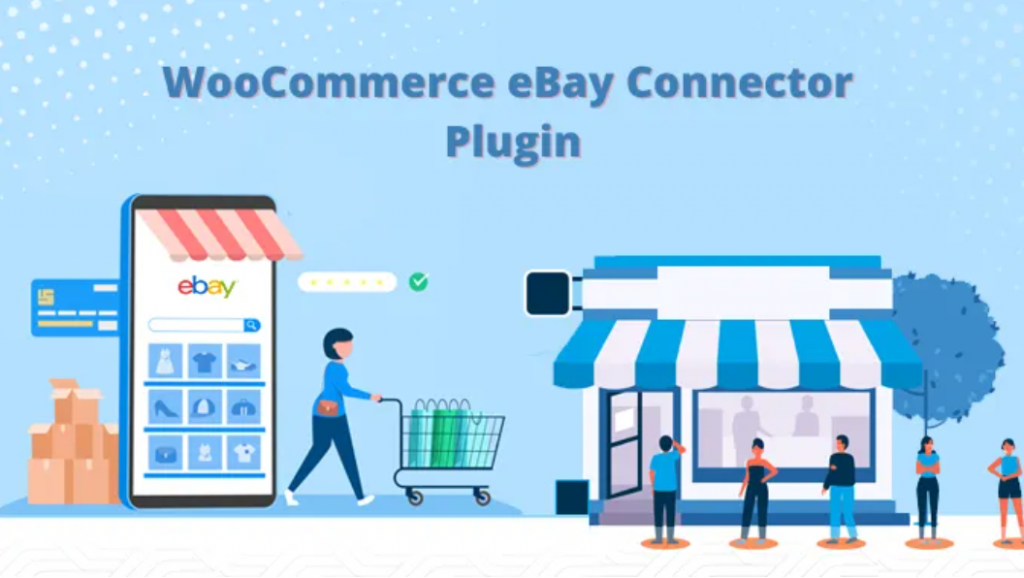 By linking your WordPress website to eBay, you may reach a wider audience and increase your chances of closing a deal. Finding the ideal integration method for eBay with your e-commerce website is all that's necessary, and WordPress makes this process simple with its plugin system.
Each of these platforms is strong enough for you to use it on your own to succeed and sell your goods. However, combining them will enable you to spotlight your goods even more. Your products will sell considerably more quickly if you simultaneously post them on several channels.
Let's first discuss what integrating these two platforms entails. In a word, you want to connect the two sites so that they function as a single unit rather than as independent ones. For instance, you may set WordPress up to show your eBay listings right away once they go live (we'll show you how to accomplish this in a moment.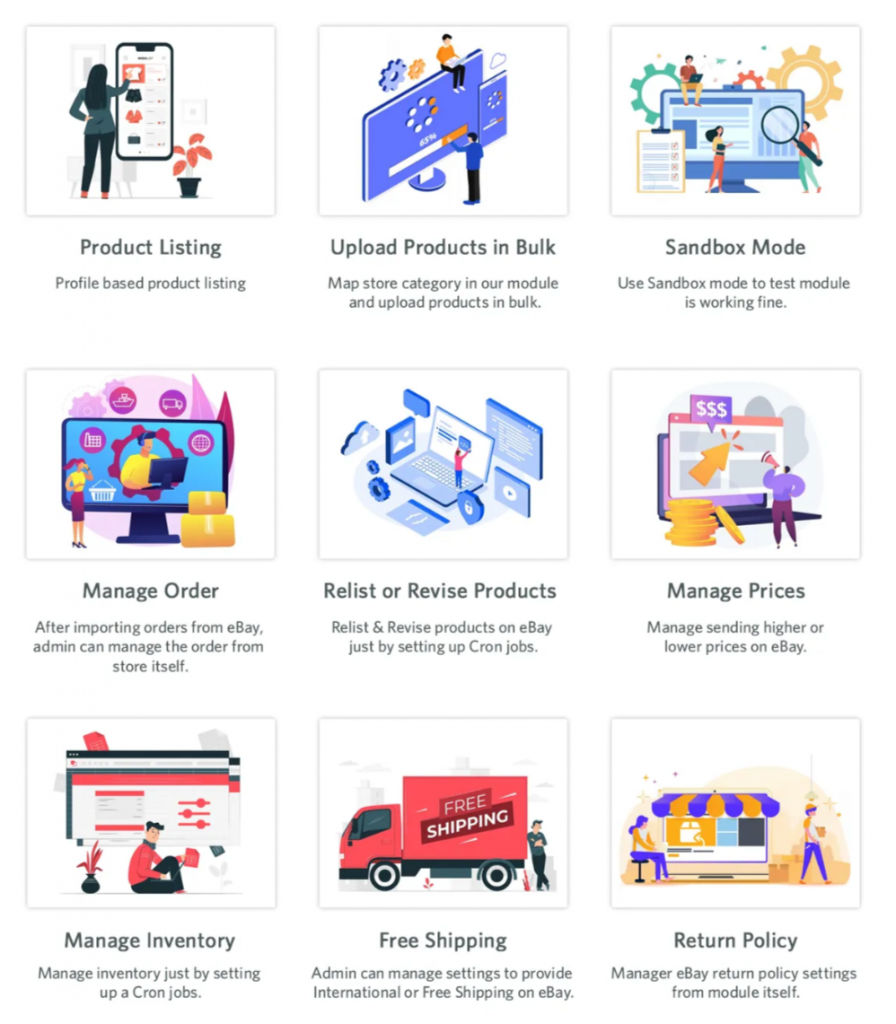 Fortunately, integrating WordPress with eBay is a simple task. By adding your eBay listings to your WordPress site, you can combine WordPress with eBay.
Let's look at some tips for doing this efficiently:
The fact that WordPress is a very versatile platform is one of its best features. This means that it can adjust to different kinds of platform integrations. We'll look for the most practical ways to link your WordPress website to eBay in this section.
When it comes to traffic, eBay is not a slouch. To acquire even more eyes on your stuff, it makes sense to use a WordPress website that already has an audience. One simple way to do that is to show your eBay listings on your WordPress website.
Nothing prevents you from manually doing this by simply listing every item you sell on eBay on a WordPress website and adding links. However, WordPress enables you to expedite the procedure by utilizing a plugin like Auction Nudge.
The best feature of this particular plugin is that it updates your eBay listings automatically as well as displays them on WordPress. This implies that whenever you list a new item on eBay, it will automatically show on WordPress minutes later without your intervention.
You must install and activate this plugin before you can use it. Then, enter any post or page where you wish to integrate your listings directly into the regular WordPress editor. Now look for the new Auction Nudge section.
These three tabs—Your eBay Listings, Your eBay Profile, and Your eBay Feedback—make up the majority of this section. Each has a space for you to enter your eBay username and the platform branch you're using. Additionally, each tab will show the shortcode that must be used to add that specific portion to the page you are updating.
Remember that you can change the Display options settings under Your eBay Listings to alter how your listings section appears.
Remember to add the aforementioned shortcode to the editor once you've found a design you like, then update your page or post to save your changes when you've chosen a layout you like.
Conclusion:
From a commercial standpoint, learning how to integrate WordPress with eBay is a wise decision. After all, your WordPress website is the ideal platform for bringing more customers to eBay and raising your sales figures. The only thing left to do is choose the best integration strategy for your website.
Please contact [email protected] to know more about the plugin and its features. We will also help you with any custom changes or issues related to these plugins.
Also read: WHY SHOULD YOUR ECOMMERCE BUSINESS BE ON GOOGLE SHOPPING?