Seven out of ten customers depart the checkout without finishing their transaction. Remember that you're not the only one if you're finding it difficult to convert your visitors. Every owner of an eCommerce store encounters the universal difficulty of increasing conversions at some point or another. In actuality, the global average eCommerce conversion rate is 2.86 percent, while the US average is 2.63 percent. That equals merely a couple of conversions for every 100 visits.
If you're looking to expand your business sustainably, the figure is considerably lower. However, there is a way to increase conversions. You may drastically optimize your store's checkout process and increase conversions with a One Step Checkout extension for Magento 2.
What is Magento 2 One Page Checkout?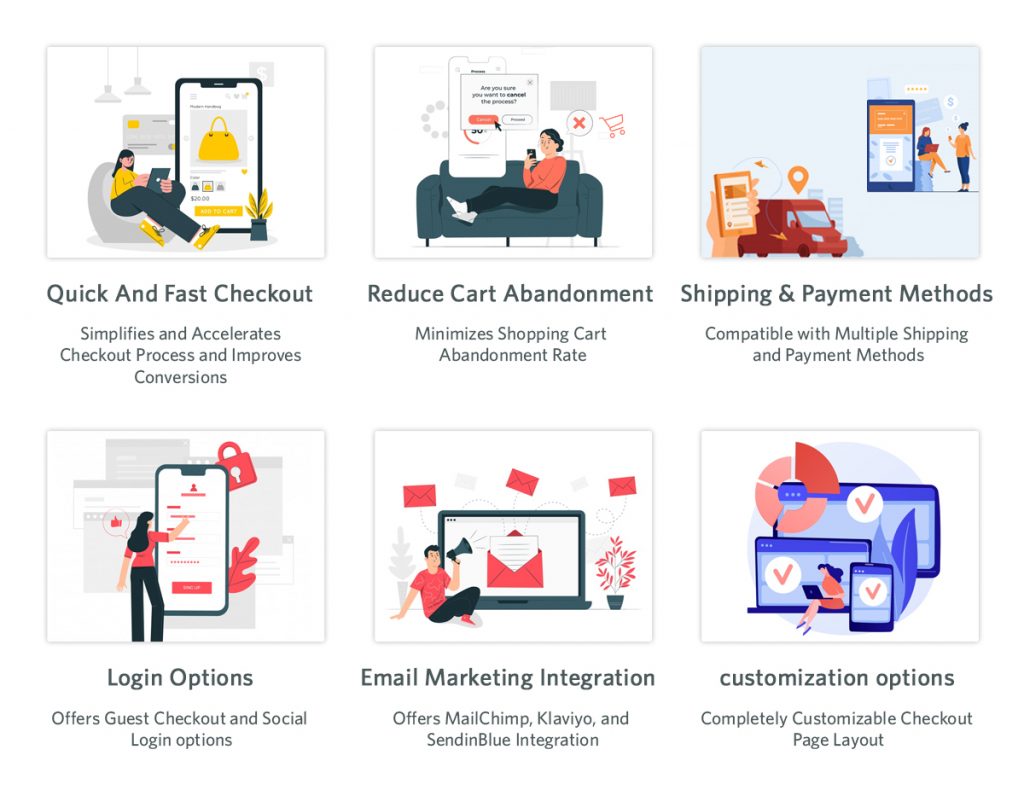 One-page checkout, commonly referred to as one-step checkout, is the process of checking out utilizing a single form on a single page. On a single page, it compiles all relevant order facts, including shipping and billing addresses, order total, product specifications, payment methods, and delivery choices. This plugin is contrary to multi-step checkout, which is a checkout that is broken up into several parts (usually 3 to 5 steps).
The goal of one-page checkout is to make the checkout procedure simpler and quicker for the customer as feasible. Store owners can sell more as a result.
Organized process
Using the One Step Checkout extension, you can streamline the checkout process for your store by consolidating all the processes onto a single page. By doing this, you'll make it easier for your consumers to swiftly scan all the necessary information, which will eventually help them finish their transactions more quickly. More conversions and a better checkout experience are the results.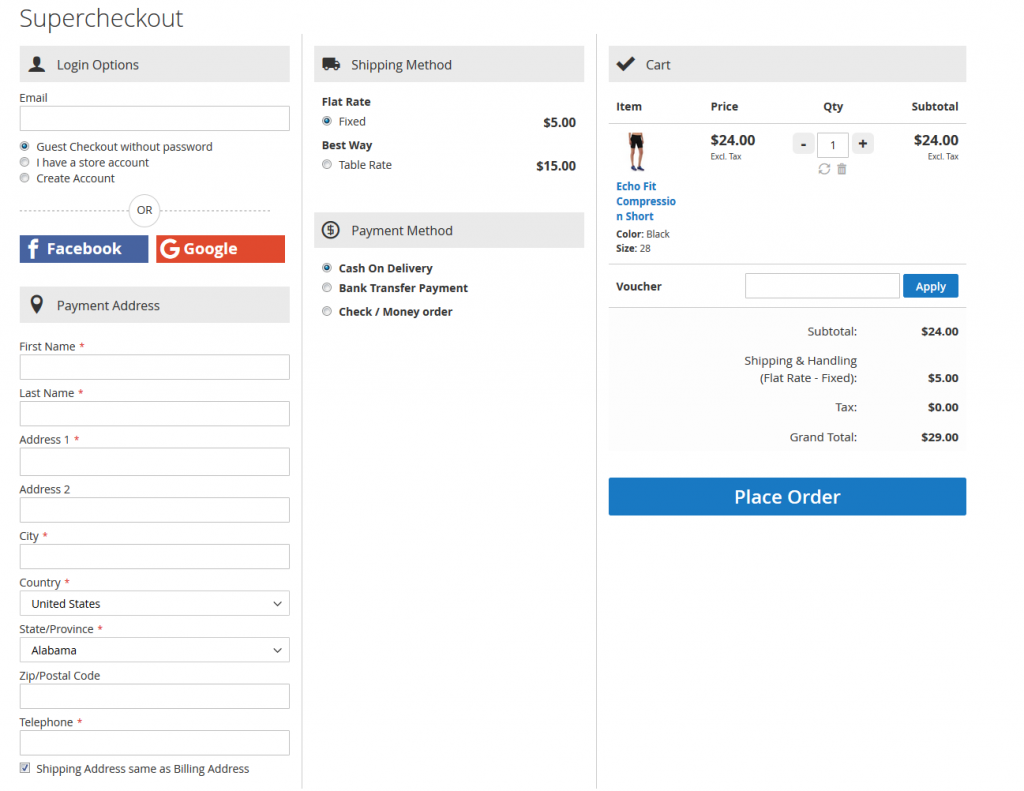 Enhance the Checkout Experience
Compared to the multi-page checkout that is often used, one-page checkout is more user-friendly. Not only that but the likelihood of cart abandonment will significantly decrease when all checkout procedures are on a single page! Users will discover it simpler to follow the entire procedure and complete the buy.
You can speed up your checkout process by utilizing a Magento 2 plugin. This checkout makes it easier for the customers to navigate to the next step of the checkout process.
Reduce Cart Abandonment & Increase Conversions
Conversion rates will increase greatly by using a straightforward one-page checkout. A company recently experimented with single-page checkout and multi-page checkout. There were 21.8 percent more conversions with the single-page checkout than with the old method.
The quickness of the checkout process is crucial. Additionally, the standard Magento multi-page checkout requires roughly under 2 minutes to complete a transaction. That much time would be required for a customer to exit your store without making the whole purchase. However, the checkout time drops to only approximately 53 seconds if you combine all the stages onto a single page! Faster checkout times and fewer cart abandonments are all benefits of fewer pages.
Enhance Page Performance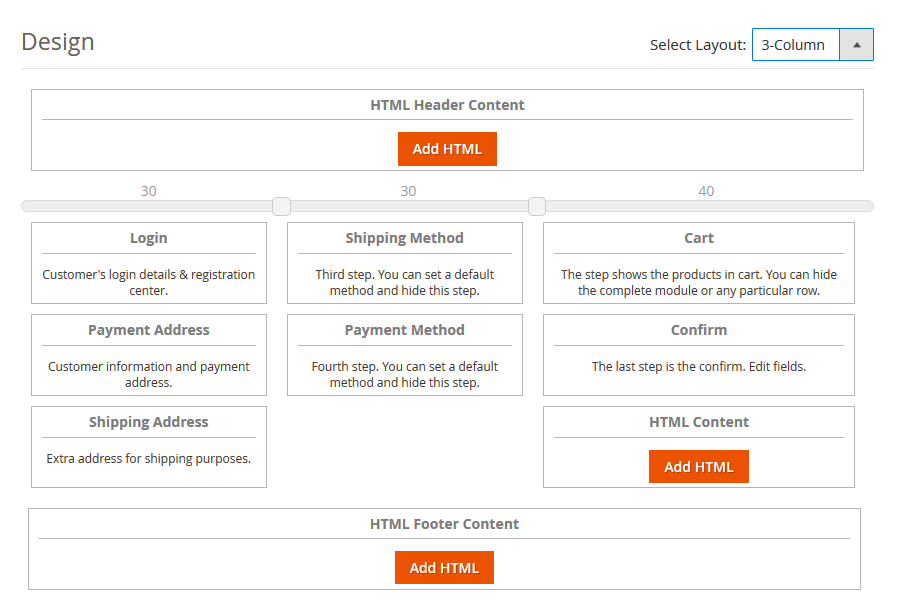 Nobody enjoys waiting for numerous pages to load. A complicated and drawn-out checkout process could irritate your customer, who might then leave their cart unattended. And you can't afford that. You can allow your users to place their orders from a single page if you have a One Step Checkout extension installed! The overall shopping experience will improve as a result, and your store will see an increase in conversions.
Using one step checkout extension on your Magento 2 store has many benefits in addition to the ones listed above. Such an addition would significantly increase conversions and improve the entire purchasing experience.
Grab Knowband's one-step checkout Magento 2 extension right away if you're prepared to raise the bar on your online shopping. This module has several sophisticated capabilities. The addon also enables admins to quickly set up extra fees (shipping, tax, expedited delivery, surcharge).
Also available for Prestashop. Know more here: