An innovative cross-selling module called Related Product helps to increase website sales and the shopping experience for customers. This Prestashop Automatic Related Product addition incorporates a function that shows customers comparable products on various website pages, such as the homepage, product page, category page, etc. 
The store administrator can set related product display positions. For displaying related products on multiple pages, there are numerous approaches accessible. The Prestashop module can be set up by the store administrator following the specifications. The administrator may also specify a keyword and attribute filter to display related products on the product page, cart page, and order confirmation page. The Prestashop advance-related product extension lets the administrator select how many related items will be visible at once.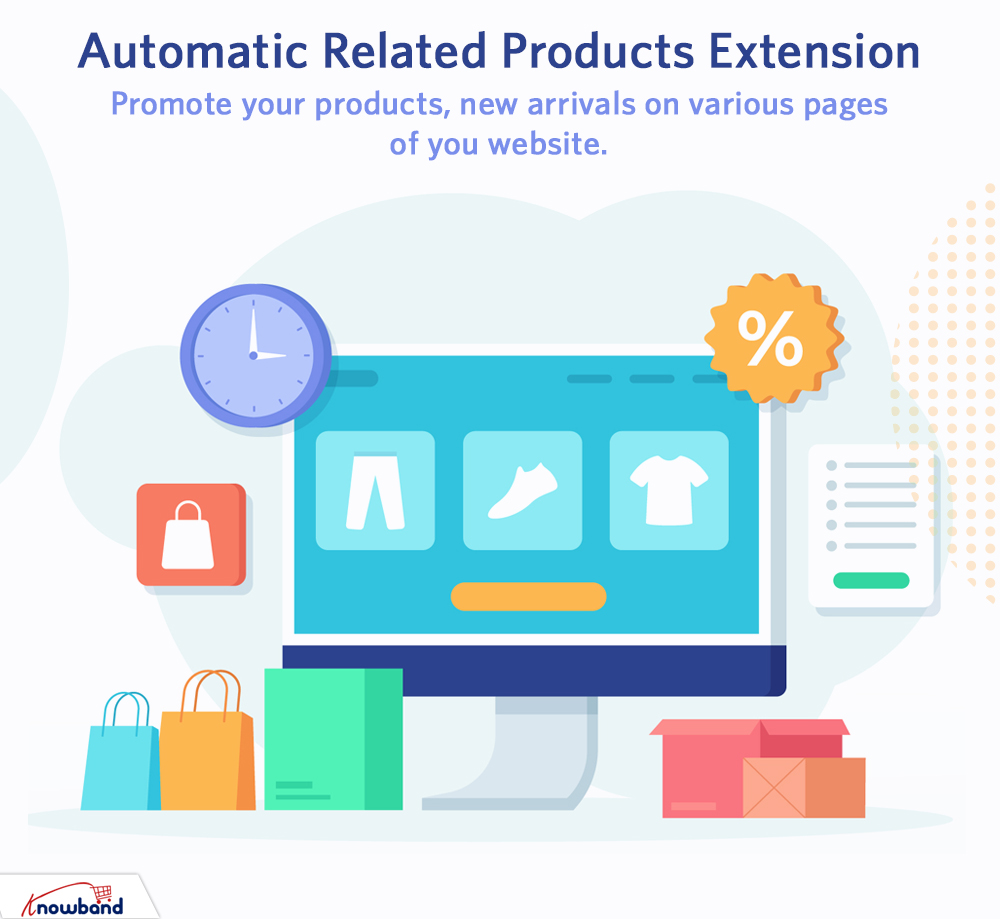 Major Advantages of Related Products Module
Each retailer requires quality traffic for a decent conversion rate. Without promotion and support, a buyer might pass up a purchase-worthy item on your website. This module ensures that your customer leaves with something from you.
Simple to use
You can quickly and easily add a list of products as related items by starting to type names. This module also supports the combination of products.
Focus on Customers
Regardless of the time of year or any particular occasion, cross-selling, up-selling, and related products are all very successful ways to boost sales. Those items, that do not normally get customers 'attention, are on display right on a product page to catch the customers 'focus.
Innovation
The similar products module helps the retailer to diversify their product offering and target different market segments. Once you learn about increasing sales using the related product, you will take advantage of the opportunity to locate profitable areas and create premium versions of such products. In essence, it gives the retailer access to new products.
Lessen the bounce rate
There is a chance that the product won't appeal to clients when they visit your online business. The stimulant Related Products entices the customer to purchase goods with comparable features or price ranges. Moreover, it lowers bounce rates and raises conversions and customer retention.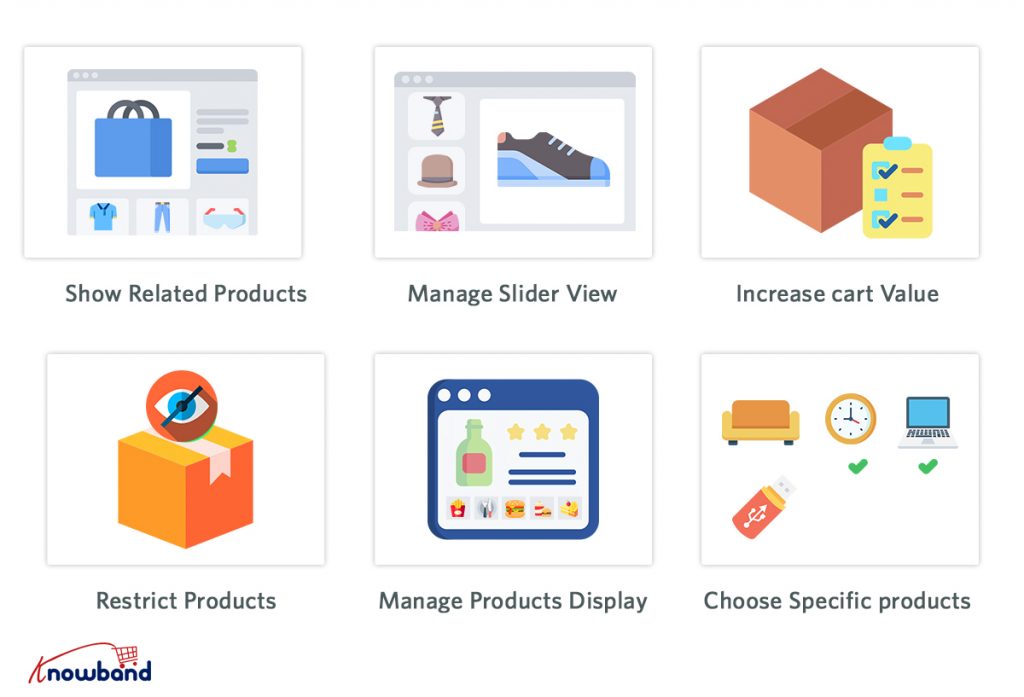 Many filters to increase relevancy
Only show items that are in stock and currently available as related items. Choose a display technique for comparable products, such as:
Most popular goods
Bestsellers
New things
Presenting pertinent products based on user history
Product focusing
Utilizing Prestashop's comparable products module, products that require attention are set in front of the customer. These items can also be added from the back end and connected to various products. They will show up every time a product is searched for, giving them visibility and coverage.
Hide out-of-stock merchandise from suggested products
Your prospect will be put off if you display an item that is "out of stock." You can now conceal out-of-stock goods from the linked product list to protect yourself from this issue. Customer satisfaction is, after all, your top goal.
Promote cross-selling by putting up comparable goods
This similar product extension displays the related goods on the homepage, product pages, category pages, cart pages and manufacturer sites. When a customer is buying a new mobile phone, displaying a phone cover improves the likelihood that they will make a purchase. This is the process of cross-selling.
Responsiveness and compatibility testing for mobile
This module is used on all devices, including desktop computers, tablets, and mobile phones. Every user's browser automatically displays relevant products.
All other PrestaShop themes and the PrestaShop-related product module work together quite well. Some benefits include multistore compatibility, multilingual compatibility, and SSL compatibility.
What customers are saying: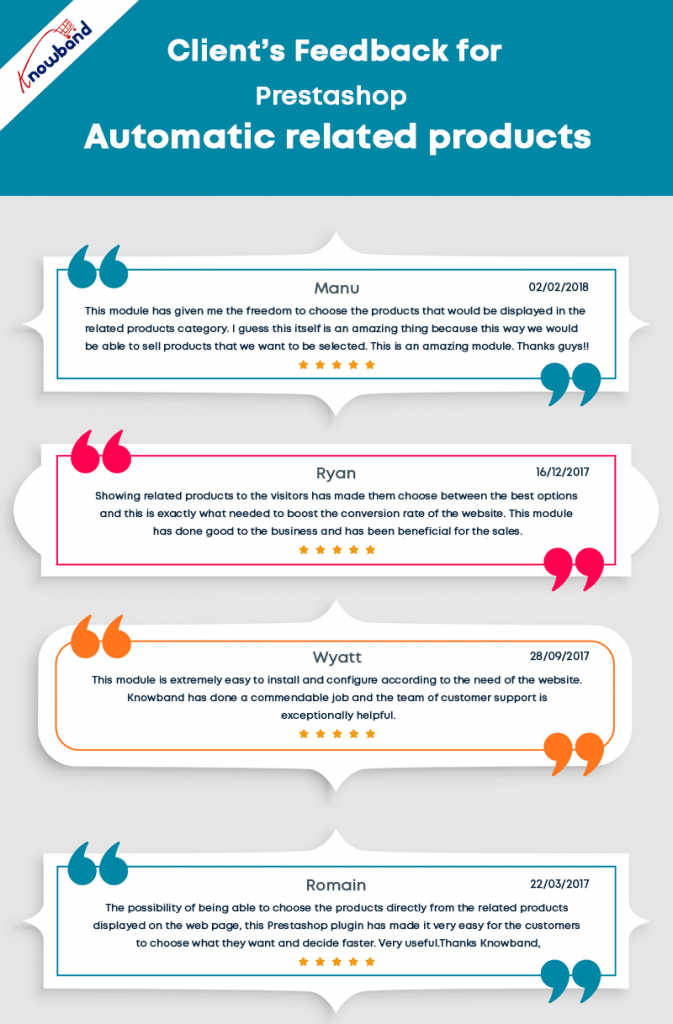 Conclusion
It is simple to install and, if used as a cross-selling tool, can completely transform the game. It draws attention to how the product page and other internet pages appear. The PrestaShop Related Product plugin increases customer engagement and lowers bounce rates.
Also available for Magento 2, Opencart, and Magento.
We advise you to apply the Prestashop Automatic Related Product Module to your storefront if you are unsure how to display related products on the product page, shopping cart, or multiple website pages. If you face any difficulty in setting up the module then you can contact us at [email protected]. Also, you can contact us if you need help with the modification of the module or any other concern related to our plugins.