Listing a product at the top of the market is not simple. Products on eBay are ranked based on a variety of criteria. It's crucial to maintain listing techniques in mind if you want to rank your things at the top of search results; otherwise, customers won't see the listed products, which will result in a decline in sales.
In the past, it was simple to optimize listings so that they appeared higher in search results, but in the modern era, when technology is always evolving, sellers must stay current with the most recent trends and strategies to improve their listings appropriately. Numerous e-commerce sites have already started adopting algorithms that resemble those of artificial intelligence. Because smart engines are already a part of the eCommerce industry, vendors must now keep up with these cutting-edge innovations to avoid more hardship. You must choose some of the best practices if you want to expand your company and sell more items on eBay.
Best Practices That Are Essential to Your Selling Strategy: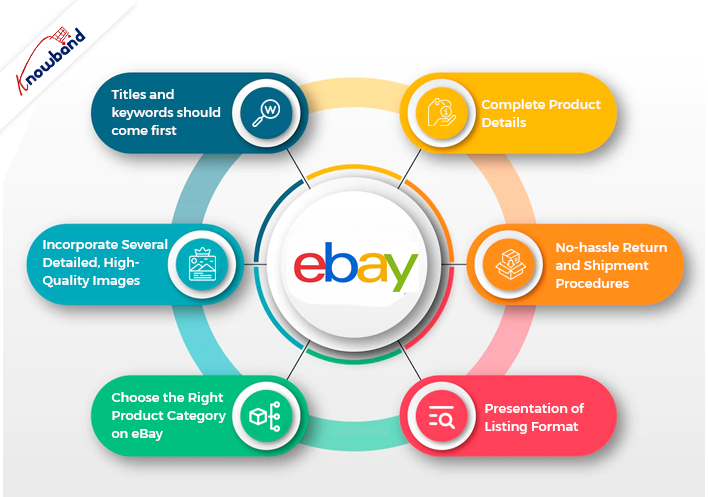 1) Titles and Keywords Should Come First
The most crucial activity to carry out is being able to recognize the appropriate keywords. Put yourself in the customer's position and try to think like them when searching for any product using the keywords that first spring to mind. The product keyword should be user-friendly.

The usage of pertinent keywords is crucial, and titles should be attractive and user-friendly. Your eBay auctions will receive a tonne of traffic if they have a catchy title.
This method is unavoidable and may work to rank your product listings even though it has already set its algorithm.
2) Incorporate Several Detailed, High-Quality Images
Its search engine evaluates product images by examining the number of images and the information they represent about the product. Use high-quality photographs that include thorough product information if you want to rank your product at the top of the list.

To acquire a clear representation of the goods, stay away from utilizing too vivid colors and take photos with a light background and high quality. Always strive to take numerous images of the thing from various angles because this enables shoppers to learn more about the item. It should be clear and clutter-free, with no additional text superimposed on the image.
3) Choose the Right Product Category on Ebay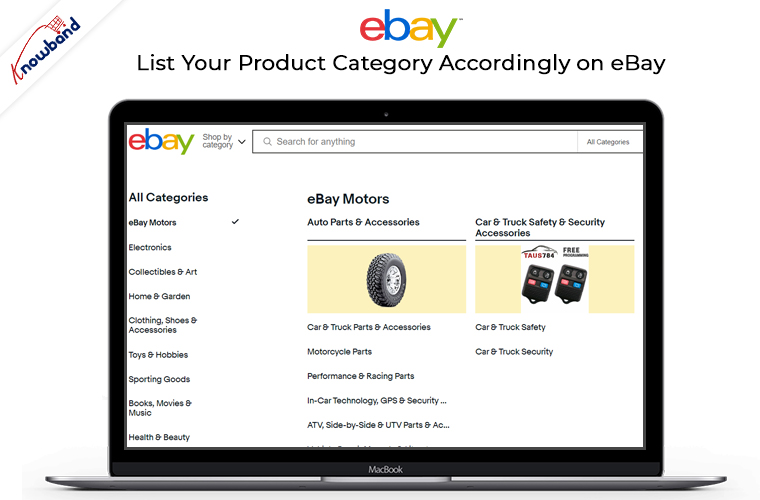 Choosing a pertinent category is crucial since it affects search results and makes it easier for customers to find your products. Selecting the incorrect category will prevent clients from finding you. To comply with algorithms, list your products in the appropriate category.
4) Complete Product Details

As its search engine would only read a specific amount of information per page, avoid using irrelevant material. For each product, eBay advises you to write a 200-word description. Therefore, it's crucial to write in-depth about your product so that the reader learns more about it and immediately decides to buy it.
5) No-Hassle Return and Shipment Procedures

Free shipping and return policies are thought to be crucial components of eBay's search ranking algorithm.
The Best Practices recommended by eBay for Hassle-free Shipping and Return policies:
1. It suggests offering free shipment to customers.
2. A day should be the maximum handling time.
3. The eBay suggestion is that there should be a 30-day return policy.
4. It advises staying away from restocking costs.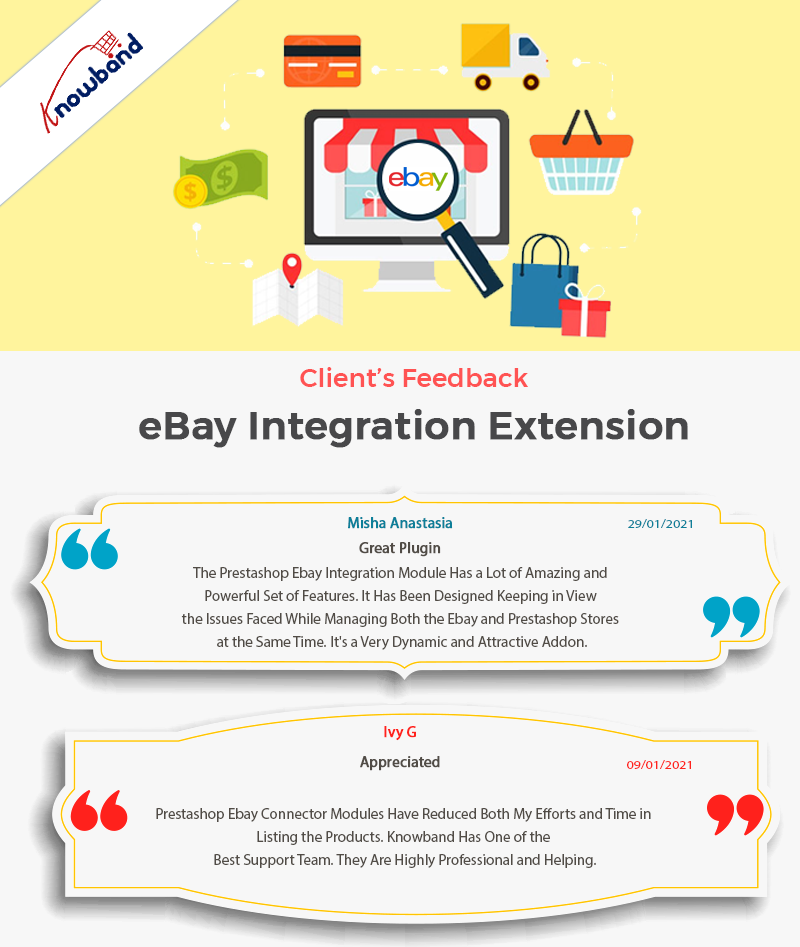 6) Presentation of Listing Format
Using all the aforementioned tactics is pointless if you can't make your list look appealing. Your ability to succeed as an eBay seller may be restricted by a badly constructed list. Therefore, your list must appear credible and professional, and you should also check that the listed products are original and of a high standard of quality. The quality of the listing may have a big effect on your eBay rating.
Final Words:
Employing all of these strategies at once would have an adverse effect on your products' rankings. Your listings will rank better in the eBay search as you add more methods. With the use of Knowband's eBay integrators, you can now list the products and the descriptions with only a few clicks of the mouse. Knowband offers eBay integrators for several CMS systems, including the OpenCart eBay Integration Plugin, the Prestashop eBay Integration Addon, the Magento eBay Integrator, and the eBay Magento 2 connection.
To ensure that your listings rank well on eBay, attempt to implement all of these strategies and stay current on the newest techniques.